Use composite decking to make durable planter boxes alongside a deck or walkway. These flower boxes give the space a polished look made with low maintenance, long-lasting material.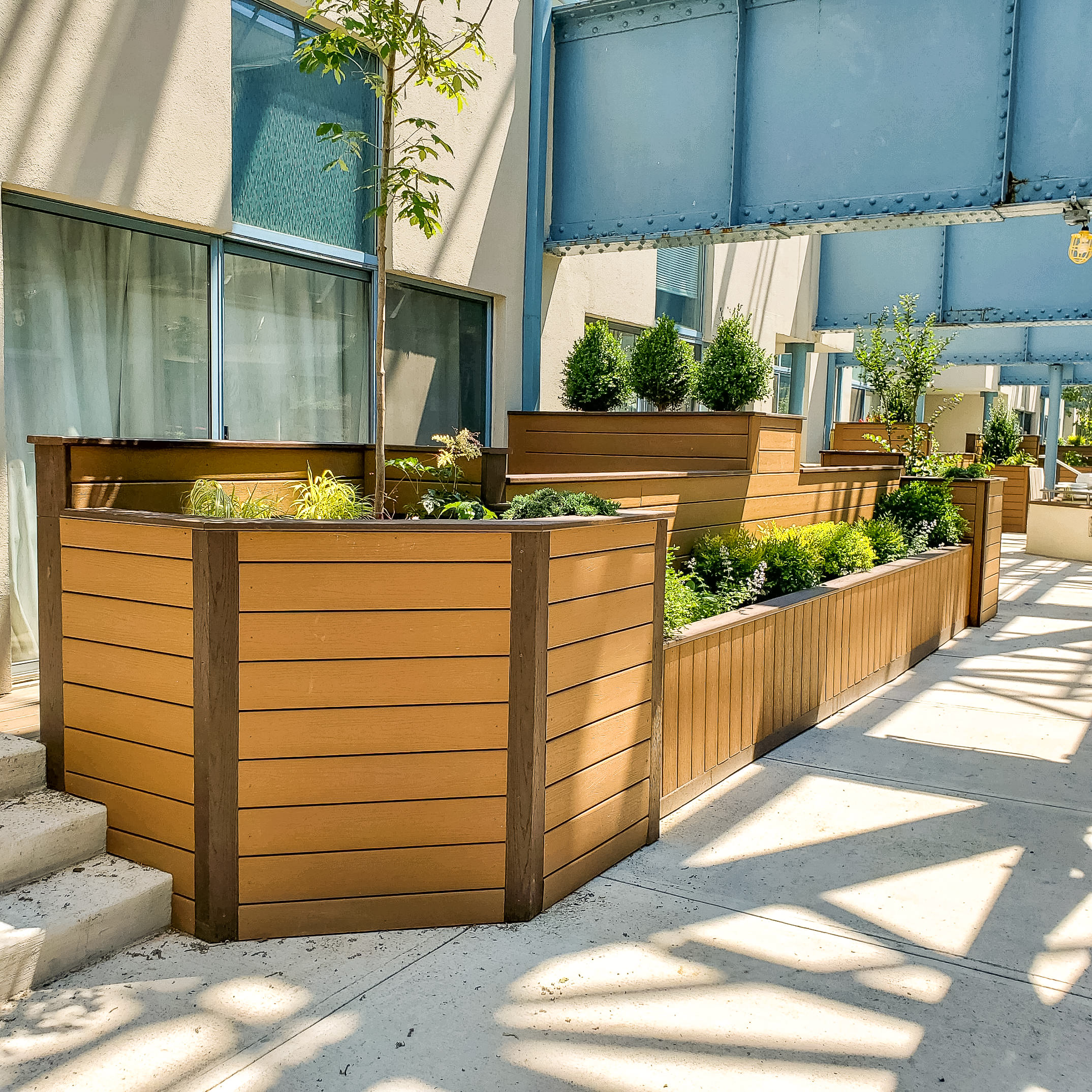 What is composite decking?
Composite decking is an alternative to traditional wood decking. It is made from recycled materials like reclaimed wood, sawdust, and plastic packaging.
High Performance, Low Maintenance
More and more people are turning to composite decking like Trex for its durability. It also requires very little maintenance. Additionally, many composite decking companies make their deck boards from recycled materials. Composite deck boards are only attractive but also environmentally friendly.

Use Composite Decking to Make Durable Planter Boxes
You may have tried composite decking for a deck project, but did you know you can use it for planter boxes as well? Our customer City Decks Inc got extra creative with their composite decking and built tiered flower boxes along a patio and walkway at a pier in Philadelphia, PA.
Tague Lumber supplied two colors of Trex Enhance for this project. The main deck boards are Beach Dune. The trim and end pieces are Toasted Sand.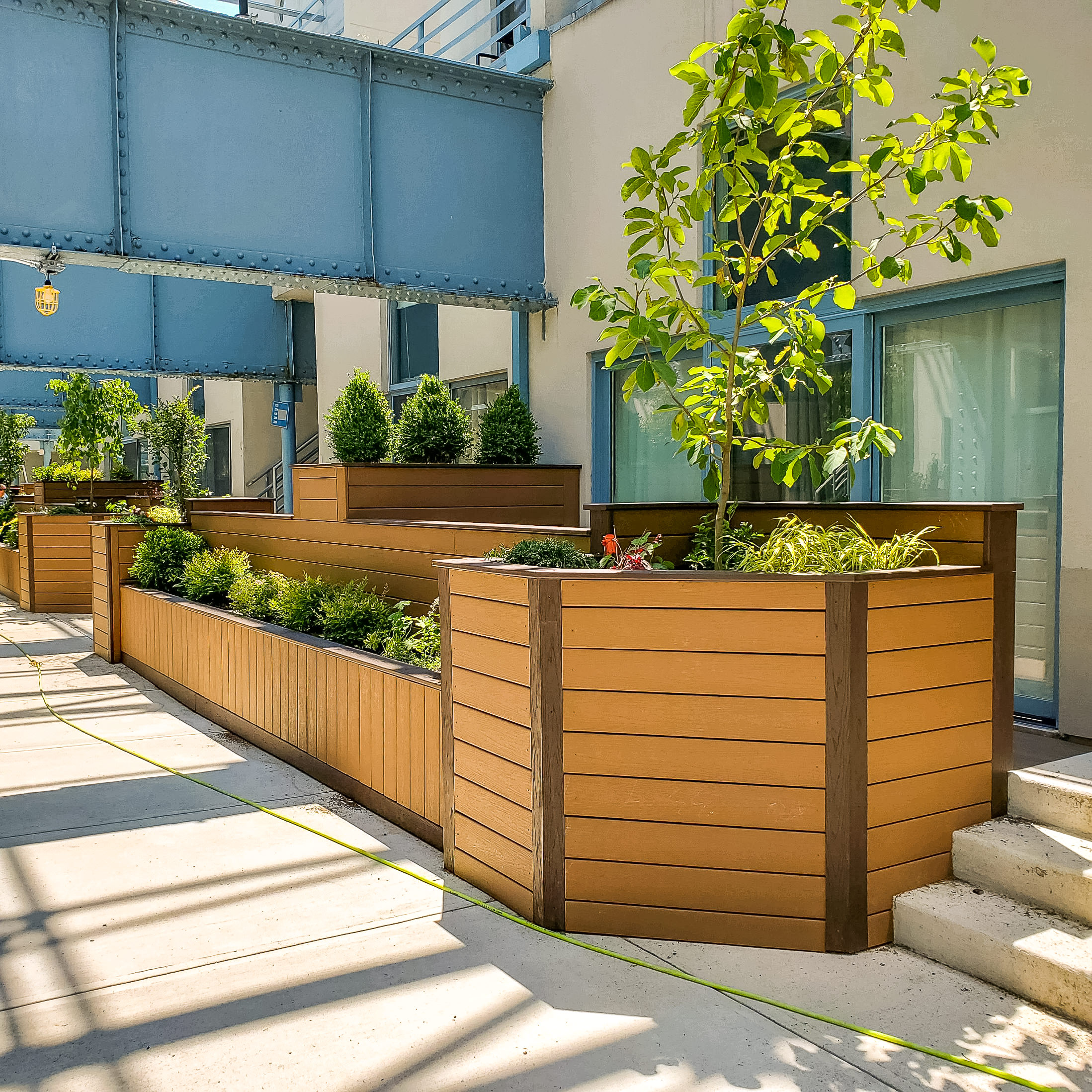 Are there any downsides to using composite decking for raised beds?
Before you choose composite decking, consider the cost. Although it will last longer, it will likely be more expensive than pressure treated wood. Also, composite decking can flex so you may need to reinforce the boxes at the corners. Use shorter boards for the flower boxes to prevent flexing.
Click here to learn more about composite decking and all of the decking available at Tague Lumber.