Corian
Dupont Corian countertops are the perfect solid surface for kitchen and bath. Corian's seamless elegance, stain-resistance, and design versatility make it a top choice for those who value both beauty and long-term performance. Corian are available in over 120 colors and patterns, from ones that capture the subtle qualities of nature to vibrant, dynamic hues.
Learn more at their website
Formica
Formica Laminates come in fashion-forward solid colors and nature-inspired patterns; also available are Ideal Edge profiles, which achieve a finished edge on all countertops. Formica Solid Surfacing products offer many design options, such as edging and inlays, as well as exceptional durability and beauty.
Learn more at their website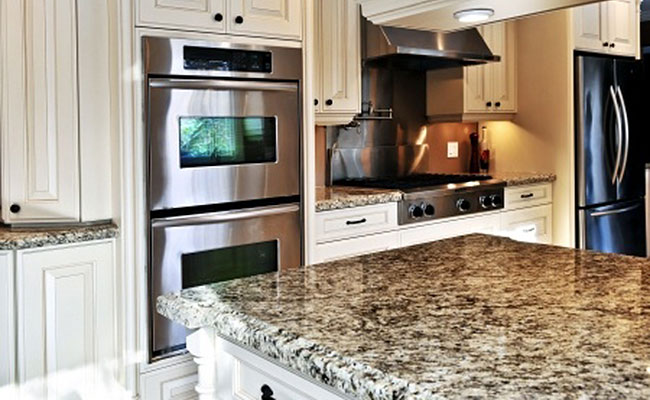 Granite and Natural Stone
Granite countertops remain an area favorite. We can supply gorgeous granite countertops in a variety of colors and patterns. You might also want to consider alternate natural stone countertops, such as marble or soapstone, in order to give your counters a distinctive elegance. Increasingly, designers are choosing marble and soapstone as counter surfaces for bathrooms and powder rooms.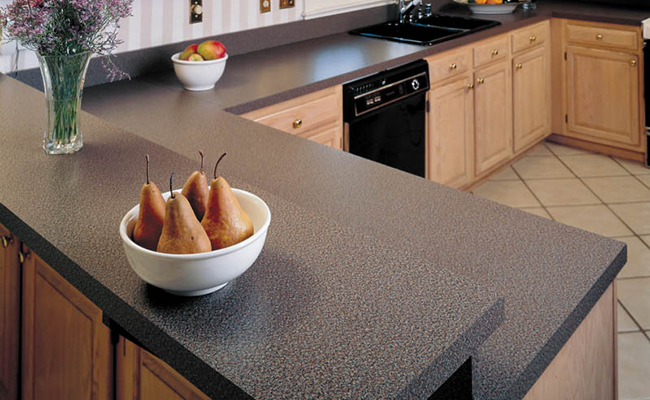 Nevamar
Nevamar brings technical innovation and advanced design to High Pressure Laminates. Its exclusive Armored Protection surface resists wear, its products are Greenguard certified, and the laminates come in over 250 colors and patterns.
Learn more at their website
Wilsonart
Wilsonart is one of the country's leading countertop manufacturers, having created beautiful kitchen surface products for more than fifty years. Along with high-pressure decorative laminate counter surfaces, it produces custom edges, kitchen sinks and vanity bowls, and solid surfacing – beautiful products at very affordable prices.
Learn more at their website