Bevel Siding
Tague Lumber carries bevel siding in the following stock sizes: ½ x 6, ½ x 8, and ¾ x 10 in random lengths. Bevel siding is available in:
• Western Red Cedar
• Cedar (grade A & better)
• Primelock Finger Joint /EWP Siding by
Princeton Forest Products
Cedar Shakes & Shingles
Tague has excellent quality hand-split 18" Perfection and 24" Royals in stock. For more information about the advantages of cedar shakes and shingles, visit the Cedar Bureau website.
Learn more at their website
James Hardie
James Hardie is a world leader in durable, stylish fiber-cement building products. HardiePlank Lap siding is the most popular siding in the United States, found on over 4 million homes. The company also makes shingle siding, vertical siding, soffit panels, and trimboards.
Learn more at their website
Maibec Cedar Shingles
Maibec is the largest manufacturer of Eastern white cedar shingles in North America. With a 50-year warranty against wood decay, Maibec shingles add classic warmth and beauty to a home without sacrificing performance. The product comes in individual shingles, pre-assembled strips, 'wides,' woven corners, and Victorian designs... all available in solid stain, semi-transparent, and bleaching oil finishes.
Learn more at their website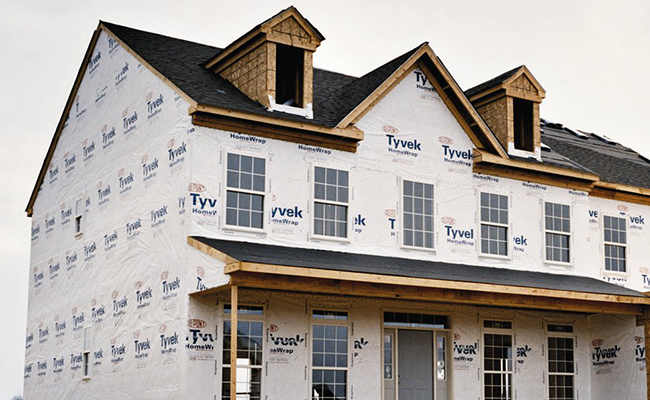 Siding Prep Materials
Tague Lumber carries a large variety of top-brand siding prep materials:
Typar, Tyvek, Housewrap (Tyvek), Tyvek StuccoWrap, Tyvek Straight Flash, Tyvek FlexWrap, Tyvek Flashing Tape & products