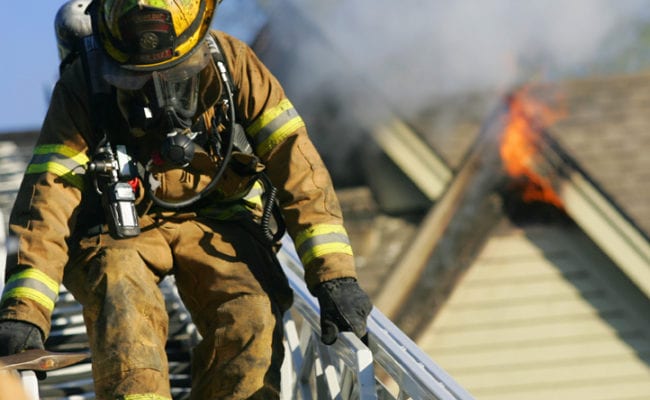 D-Blaze
D-Blaze™ fire retardant treated wood is highly effective in controlling the spread of flame and smoke. It's ideal for residential and commercial applications where fire retardant materials are required by building codes. The products also feature low corrosivity, absence of VOCs and formaldehyde, and a 50-year limited warranty. Available FSC Certified upon request.
Learn more at their website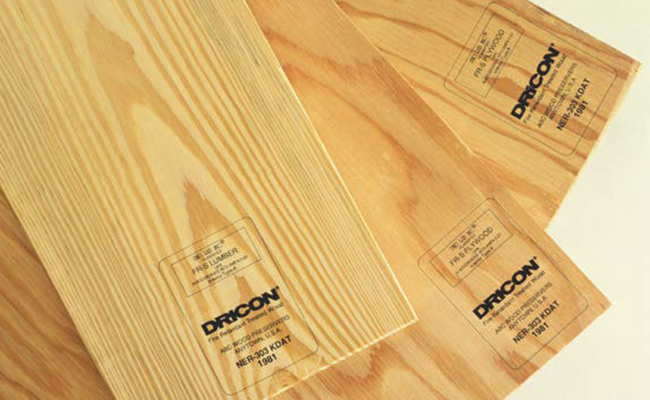 Dricon
Dricon fire retardant treated (FRT) wood is an effective and economical material for reducing the effects of fire. Building code organizations and other construction-related agencies recognize it as a dependable alternative to steel and masonry. Offering the environmental and aesthetic advantages of wood, the product is ideal for residential as well as institutional construction.
Learn more at their website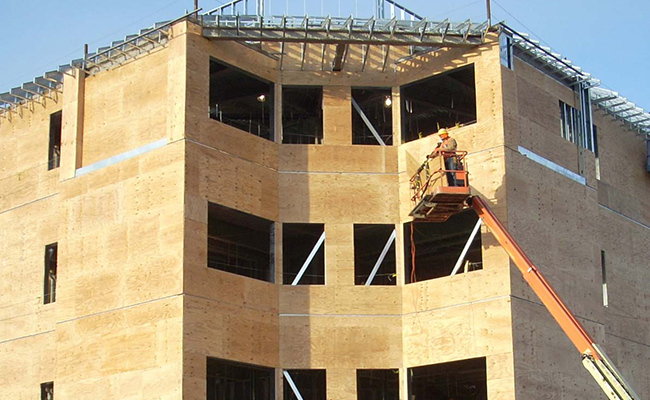 Hoover
Hoover offers a comprehensive selection of pressure-impregnated kiln-dried lumber and plywood products for fire retardant and preservative applications. New products include fire retardant and preservative treatment for laminated veneer lumber and scaffold planking.
Learn more at their website