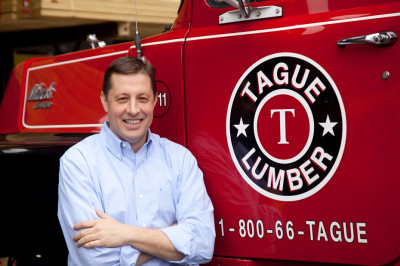 TJ Vanleer 
promoted to
Vice President
of  Sales & Marketing
We are proud to announce the promotion of TJ Vanleer to Vice President of Sales & Marketing at Tague Lumber. TJ joined Tague back in 1993 and will celebrate his 23rd anniversary with our company this coming September. Over the years TJ has held many jobs at Tague including:  operations, counter sales, window sales, outside sales, and most recently, as sales manager.
We are confident that TJ's increased role in the areas of operations, sales, and marketing will help Tague Lumber achieve even greater success. We truly value all our employees and are especially pleased to watch someone meet the challenges presented to them and grow into greater responsibilities within our organization.
Please join us in congratulating TJ in his new position as Vice President of Sales & Marketing.