GreenBuild Expo — Lenfest Plaza Tours
11/18/2013 @ 2:00 pm

-

6:00 pm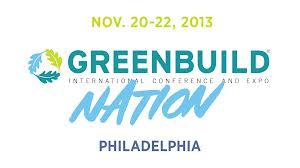 The GreenBuild International Conference is the world's largest expo dedicated to green building and this year it is being held at the Philadelphia Convention Center on Nov. 20-22, 2013. Thirty thousand (30,000) people are expected to attend this event. The theme for the 2013 conference is "Greenbuild Nation," drawing on Philadelphia's roots as the birthplace of the nation.
Tague Lumber is proud to announce that the Black Locust Benches we created for Lenfest Plaza at the PA Academy of Fine Arts on Cherry Street were selected to be on the GreenBuild walking tours. CEU credits available for this tour as well.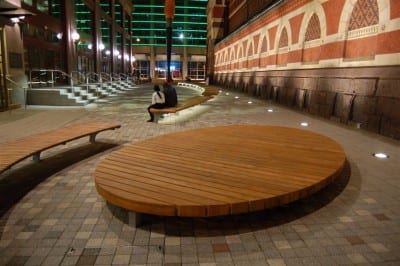 TOUR DESCRIPTION:  A Golden Mile of Walkways, Gardens and Public Art Description: Cities are full of public spaces, both hidden gems and iconic plazas. We will start with the LEED Gold expansion of the Pennsylvania Convention Center and then enjoy a brisk Fall walk outside on this walking tour of Center City Philadelphia to learn how designers are integrating sustainable design and stormwater management into public art and space. Participants will pass by public art pieces in elegant public spaces including Lenfest Plaza (PA Academy of Fine Arts), Love Park, Logan Square, Sister Cities Park, and Rittenhouse Square. The tour ends at the Kimmel Center's rooftop garden overlooking Particle Falls, a public art exhibit which depicts air quality in real time using lighting projection.
Date & Time:
TM07 —Monday, November 18, 2pm – 6pm
TF07 — Friday November 22, 2pm – 6pm